Please be aware the website link thumbnails have changed. The instructions still work as written below.
Select the appropriate category for your athlete. **College Sports orders are below.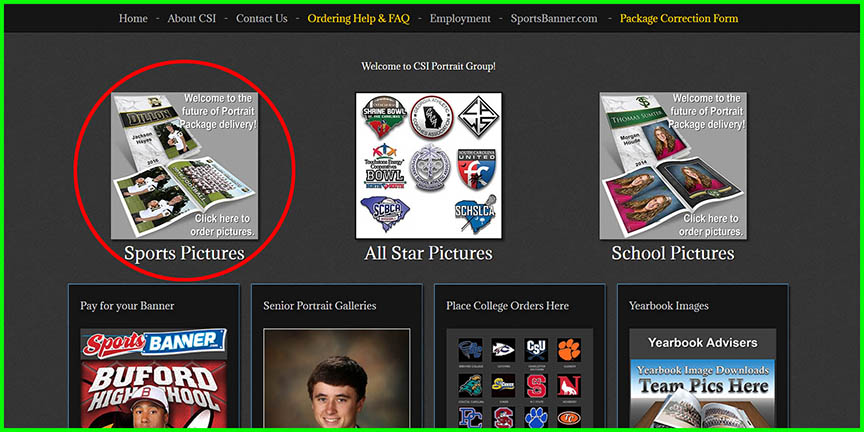 Select the appropriate level for your athlete, High School or Youth League.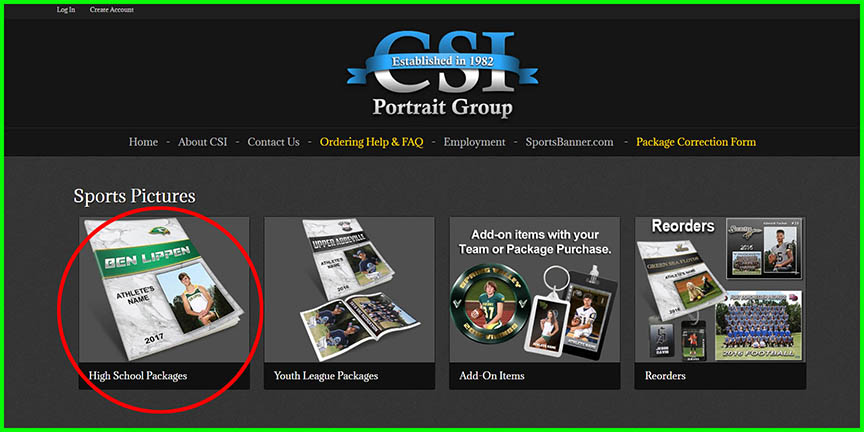 Select any Package or Photo Product to view.
Click on the Package Preview to view the contents of a package.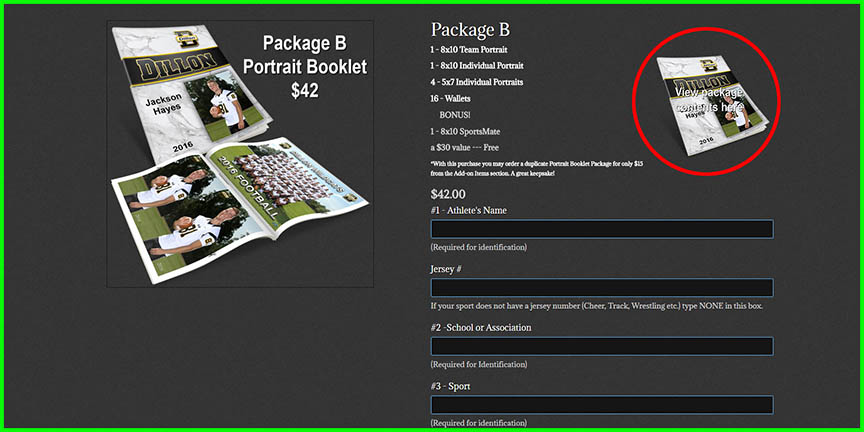 After selecting a package or photo product, fill out the athlete's information and add to cart.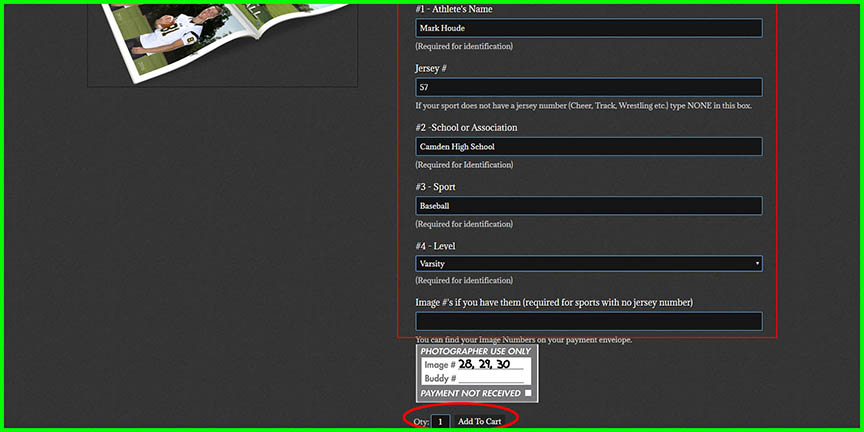 After adding a package or photo product to your cart you may add additional items from the Add-On Items category if you wish.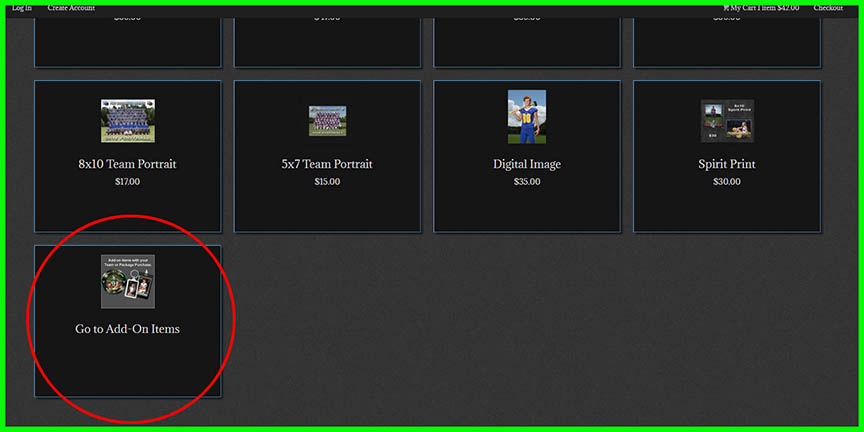 To view your cart at any time, select My Cart at the top right of the page.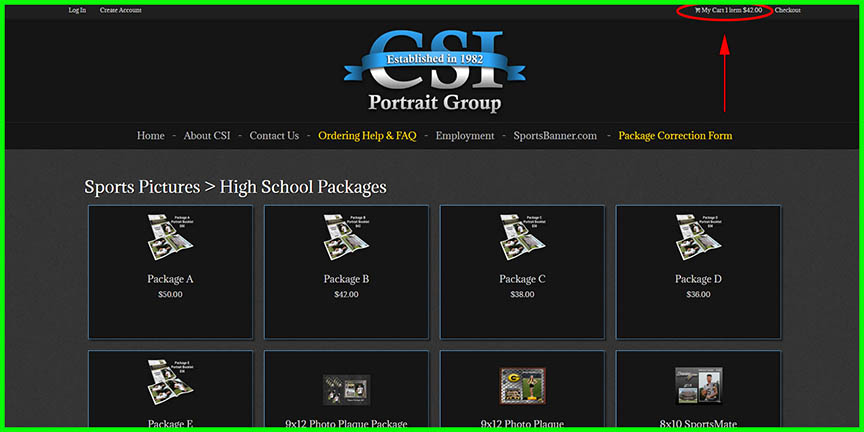 You may go back and continue shopping, remove items from your cart or proceed to checkout.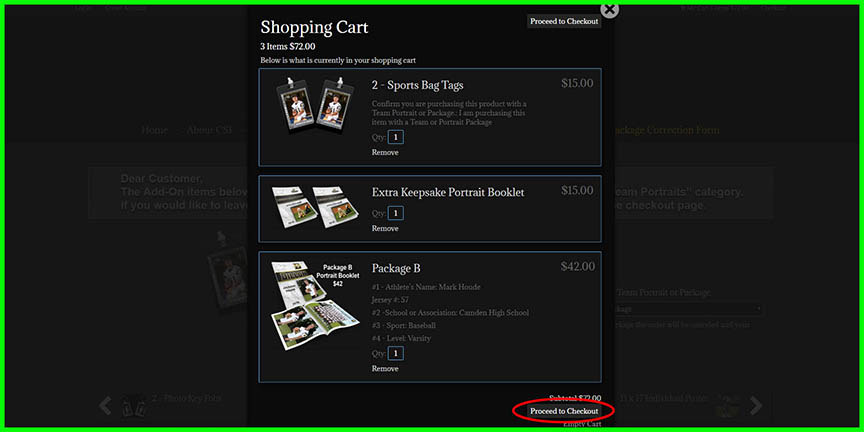 After clicking on Proceed to Checkout, fill out your billing/shipping address. You may create an account (not required) or leave notes about your order if you wish.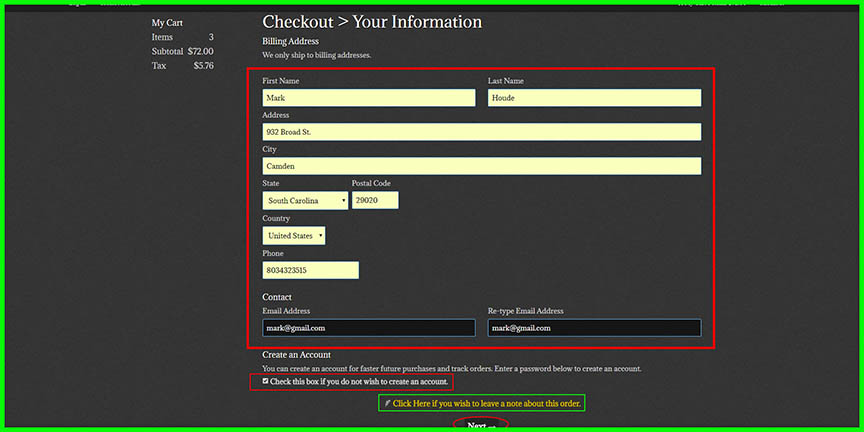 Select your Shipping. The default is set to ship to your home. If you are making your purchase before Picture Day or within 48 hours after Picture Day you may select free shipping to your school by selecting Prepaid Picture Order.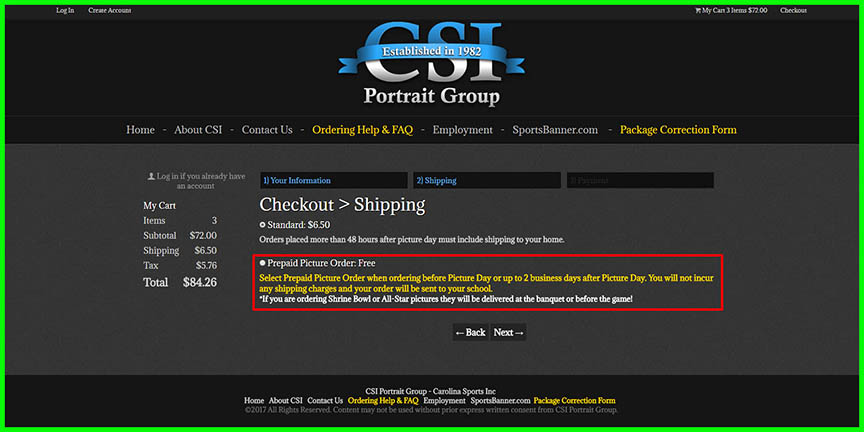 The next step will take you to our secure payment page. Fill out the payment page and press Pay to complete your order.
*Please make sure your athlete brings a printed copy of your receipt or an order envelope with the order number written in Online Order box on the order envelope.

**IMPORTANT** In the event the order is placed on picture day (happens often!) and your athlete will not have a receipt or order form, please contact the athlete and have them inform the photographer that an order was placed online. The photographer will then know to take your athlete's picture.